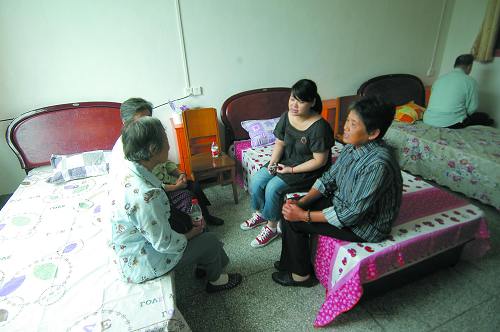 Is there an old man in your family? What do you need to do if the old man in your family loses self-care ability?
China's population structure has entered an ageing population. The dramatic increase in the health of older people has caused a major shift in health needs, geriatric care and nursing concepts. Nursing homes and nursing homes have gradually become the last stop for many people to choose for the elderly.
Family pension is the main mode of old-age care in China. What is the purpose of sending old people to nursing homes and nursing homes?
1. The "4:1" family structure created by the one-child policy has resulted in huge pressure for the young and middle-aged to support the children while also being able to support the elderly.
2. Changes in the old and new thinking brought about by social transformation have created differences in attitudes and behavioral conflicts between children and the elderly.
3. Nursing homes and nursing homes have health care conditions that ordinary families do not have. For some elderly people who have lost their ability to take care of themselves, their children do not have relevant health knowledge and abilities. Only some nursing homes with higher standards have relevant nursing abilities.
Although more and more elderly people are living in nursing homes and nursing homes, the current status of nursing homes and nursing homes in China is not satisfactory.
1. The company's funds are insufficient and employees are difficult to recruit. Because nursing homes and nursing homes are located in many remote areas of the city and nursing care targets are old people, girls in ordinary cities are not willing to do it. All that is willing to do is to have girls from poor areas. The good old-age care institutions are mostly private companies. Funding is a problem. Employees with low wages are harder to keep.
2. Employees lack relevant skills training. Taking care of the elderly is not a simple and easy job. Every aspect of life, health and psychology should be taken care of. There are not many people willing to engage in nursing work, and there are few employees with relevant skills training.
The old man's healthy life in his later years is the biggest concern for his children. Xiao Bian hopes that the national medical and health care institutions can pay attention to the issue of old-age care and provide policy support for nursing homes, nursing homes and other related institutions. Effectively solve the problems related to medical care and nursing of the elderly.
Shiitake Caps,Dried Shiitake Caps Flakes,Dried Shiitake Caps,Dried Shiitake Root
Xinghua Dongbao International Trade Co.,Ltd , https://www.xhdongbaofoods.com